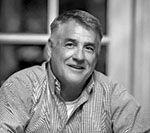 Tracy Alex Borgognoni passed away on January 13, 2021. He was born on January 10, 1962, in Lake Village, Arkansas to Tony Pete Borgognoni and Libby Olivi Borgognoni. He was in a loving marriage with his wife, Sug McWhorter Borgognoni. He is survived by his children, Alex Borgognoni of San Francisco, CA and Kanda Borgognoni of Fort Collins, CO and their mother Maria Borgognoni; two brothers, Anthony Borgognoni (wife Gina), and William Borgognoni (wife Leslie); two sisters, Julie Borgognoni and Leslie Borgognoni of Little Rock; one niece Brooke, and two nephews Scott, and David all of Lake Village; and a number of Aunts, Uncles and many cousins. He was predeceased by his brother Joseph.
Tracy graduated from Washington School in Greenville, MS and earned a Master's Degree in Accounting from the University of Arkansas in Fayetteville where he was a member of Sigma Chi Fraternity. Tracy moved back to Lake Village to farm with his father and eventually branched off on his own. His passion for farming was immense, and he had a dedicated work ethic which made him most accomplished in his vocation. He was loved and respected by all of his employees. Tracy was involved in all aspects of the community; he loved cooking, friends, animals, and was always lending a helping hand to a friend or a stranger.
Tracy was a life-long member of Our Lady of the Lake Catholic Church in Lake Village. He was truly a kind, caring, and devoted husband and father who taught his children to be strong and gentle people. He was a fun-loving person who could be silly and carefree, yet taking care of everyone was his first priority.
Pallbearers: Eddie Scherm, Reagan Clark, Mike Riley, Stacey Gillison, Grady Keith, Paul Steinle, Paul Dunavant, Leyden Pugh. Honorary Pallbearers: Tony Miller, Joe Dan Yee, Daryl Mazzanti, Herbert Tollivar, Eddie Schieffler, Ned Sampolesi, John Potter, Neil Sloan, Jack Edwards. Ushers: Lynn Crouse, Tommy Jarrett, Alec Pieroni.
Walk through visitation was Tuesday, January 19, 2021 from 5:00 - 6:00 pm with Eulogy and Rosary following at 6:00 pm at Bishop-King Funeral Home. Mass of Christian Burial was Wednesday, January 20, 2021 at 10:00 am at Our Lady of the Lake Catholic Church, Lake Village, with Father Stephen Hart as Celebrant. Burial followed in Saint Isidore Cemetery.
In lieu of flowers, please consider a donation in memory of Tracy to St. Isidore Cemetery, P.O. Box 272, Lake Village, AR 71653.