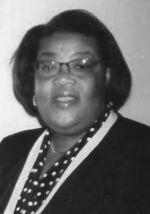 JoAnne Thomas, born May 14, 1951, died Thursday, May 13, 2021 at Baptist Health Medical Center in North Little Rock.
She was a 1969 graduate of G.C. Johns High School and a 1973 graduate of University of Arkansas at Monticello where she received a bachelor's degree in early childhood education. She worked for 30 years as an educator in Eudora School District and was a member of the Retired Teachers Association.
She was a member of Jericho Missionary Baptist Church where she served as director of Jericho Vacation Bible School and co-director of Jericho-Zion Chapel Vacation Bible School. She was member of Jericho Senior Choir, chairman of the program committee, a Sunday school teacher, Women's Conference chair, and president of the "Red Circle." Her services extended to the Carmel District Association where she served in several capacities.
She was preceded in death by her parents, Alice Thomas and Floyd Stubbs Sr.; one brother, Douglas Moten; and one sister, Donna Stubbs.
Survivors include three sons, Byron Thomas, Cameron Thomas, and Chacondy Thomas; two daughters, Shontel Thomas and Nicole Thomas; one brother, Floyd Stubbs Jr.; one sister, Catherine Stewart; and 10 grandchildren.
Funeral services were held Saturday, May 22 at 2:30 p.m. at the Ministers Institute in Eudora AR with Rev. Albert Jones Sr. officiating. Burial was in Mason Cemetery.
Active pallbearers were Victor Thomas, Darynell Washington, David Ingraham, Mengo Kennedy, Nathaniel Jackson, Damien Bates, Dan Pride Jr., and Gregory Jones.
Arrangements were entrusted to Bethune Funeral Service.